Einladungsformular für den 14. Januar :Internationaler Keuschheitstag für Männer Engagieren Sie sich für diese Initiative und laden Sie Ihren Partner ein, am Tag der männlichen Keuschheit teilzunehmen. Senden Sie Ihrem Ehepartner eine Einladungskarte und Informationen zum Tageszweck und geben Sie durch Senden dieser Einladung an, dass Sie auf Ihre eigene Weise teilnehmen möchten an dem "Internationaler Keuschheitstag für Männer".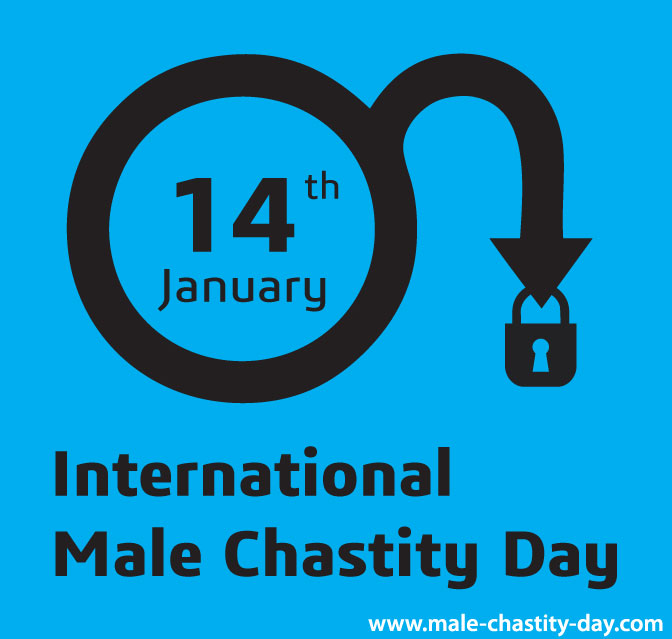 Official site
http://www.male-chastity-day.com
Tweeter
JANUARY 14th : International Male Chastity Day
Goals :
Do you want to use chastity in your relationship so that your man focus more on your needs and desires? So enjoy this day to offer a fresh start to your life as a couple.
World Male Chastity Day invites men to close their chastity device and offer the keys to their partner. This act proclaims their submission until the day of liberation.
On January 14th, offer the keys of your chastity device to your partner. Give the best of yourself to the person who will keep them. Make the promise of pleasant, respectful and docile behavior until the day of your release.
Terms :
By agreeing to keep the keys, you are like a coach, giving him your advice, you give him the opportunity to shine. You agree to help him improve his behavior and you support him in fulfilling his obligations. On his side, the chaste man undertakes to accept appropriate domestic discipline as well as to pay the greatest attention to the personal services that will be asked of him.
Celebrate the World Male Chastity Day
January 14th (1 month before Valentine's Day) will be an ideal day to give a strong message but also a naughty message to your couple. Stay chaste and give up the control to the other will be for the man an offering, in the respect of the rules imposed explicitly as a condition of liberation. By agreeing to stay under control in his chastity device, the man is aware that he can stay in it for several days or even weeks, depending on the goodwill of the partner. However, it is customary that the date of release does not exceed Valentine's Day (February 14th). In any case, the day of liberation will be the moment when, to thank him for what he accomplished, you will allow him to regain his freedom.
You want to participate in this day and you want to invite someone to know your intentions for this day ?
Send an invitation card and find out on January 14th what will her/his answer be.